It is coming up to a year since we saw $DOT hit the market (May 2020).
This past weekend we saw $DOT reach a new record of $42.28 before quite a wobble back down to around the $36 region at the time of this blog posting. We're expecting this to be a little correction over the next few days/weeks. $DOT isn't the only one struggling; it's a bit of a hostile environment out there at the moment with big drops across the board today.

We're predicting recovery with the Bulls to target the $50 mark real soon! There's some hype from Lisa Edwards further below!
Moving on, $DOT is still up over the week, so there's something positive to focus on. It's is also ranking 5th in the altcoin table, down a place from 4th but it's not a bad place to be. There is mounting excitement for the upcoming parachain auctions and increased interoperability they will support…
What are Parachains?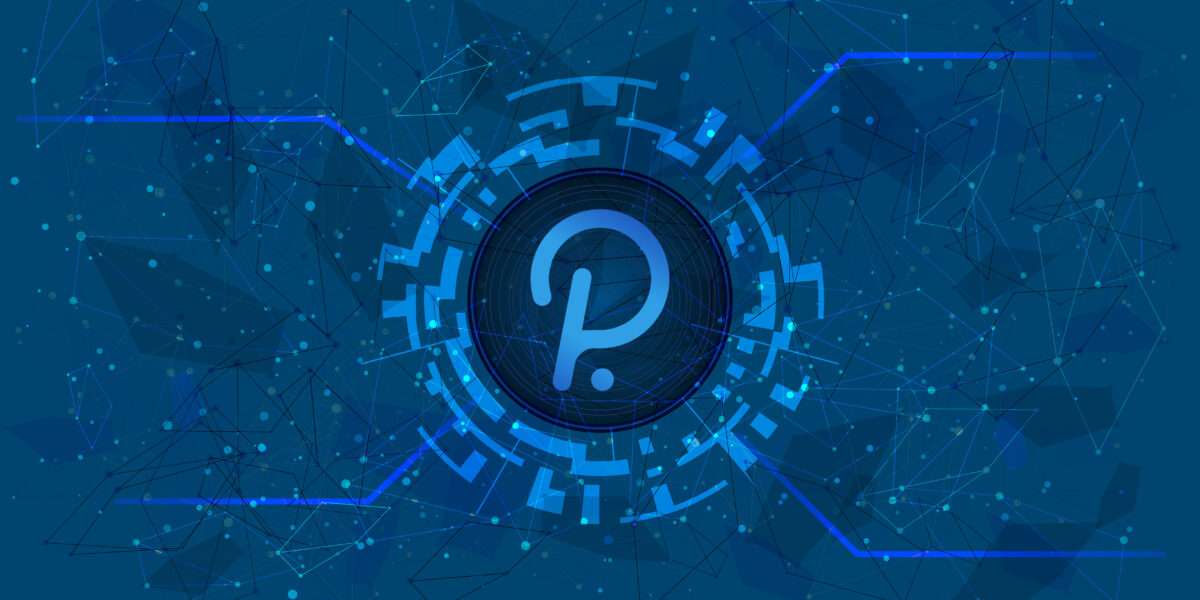 I won't dwell too much on the backend of this technology however you may be familiar with the term "sharding"?
Well… instead of splitting a network into different parts and then the transactions being validated (as implemented in ETH 2.0) parachains work similarly, yet a little differently; splitting into blockchains so that they will be 'free to implement local logic any way they see fit'.
(Bruno–bitfalls.com)
NOTE – If you would like to delve deeper into the world of parachains vs sharding then definitely check out Brunos' explanation here.
Lisa Edwards – $DOT to '$100'
Lisa N Edwards is one of our favourite gurus to follow. In a recent talk with Hardforkers, Lisa discussed her choice of altcoin projects and dropped in her 2-pence on $DOT – although it's in correction at the moment she expects it to minor around $35 mark then continue higher. She sees it hitting $100 in the next run! Keep a close eye on Lisa's Twitter for updates on $DOT and plenty of other altcoins!
Kusama – KSM
We couldn't discuss Polkadot without mentioning Kusama!

Often referred to as Polkadot's cousin, I would say Kusama is more of PD's sandbox because that's essentially what it is; a place to play and experiment. Both it's its own entity I think the best way I've seen it described is on Polkadot wiki:

'Kusama is wild and fast; great for bold experimentation and early-stage deployment. Polkadot is more conservative, prioritizing stability and dependability.'

polkadot wiki – What is the difference between Polkadot and Kusama?
Its token KSM is actually doing very well despite what else is going on in the market and is up 10.75% in the last 24 hours with a 74.53% increase in trading volume. This another project Lisa Edwards mentions in her video and is now on my radar too!
Oh, by the way, if you held the 'DOT indicator token at the time of the genesis block of Kusama, you are entitled to claim an equivalent amount of KSM on the Kusama network.' You can find the guide here.
ETH KILLER? ARE YOU FO REAL?
Today I've come across a regurgitated headline from a Coinbase article dated back in December used again yesterday. For those that don't know, Polkadot was created by the co-founder of Ethereum Dr Gavin Wood. The obvious connection of the caveman is to think they're out there to compete. In a way, you'd be right! Smart contracts etc… but as already mentioned above they do work differently from each other. They both with their pros and cons.
If we rely on institutional adoption' being the key factor in which coin to buy into right now Ethereum would be the key choice (hence the price). The anarchist and opportunist in me says: "down with the system!". Now if everyone just bought Ford cars for instance because everyone else drives them then we'd never know about Tesla until it released several cars.

If we're going to continue to use the car analogy ETH is like an old car driving down a worn-out road. Like old cars, ETH runs on GAS; which makes it expensive and slow for developers. Polkadot is like Elon Musks LA tunnel, away from congestion, cheaper tolls, and driving it in a Tesla. Your car can then communicate with other users on the road so that there are no problems! In my mind, having a Tesla is aligned with the image of being an elite (NO I DONT HAVE ONE, YET!) Polkadot is that elite just unrecognised as of yet.
At Sparta Group, Kelvin Koh, a Managing Partner, explained that in his eyes, Polkadot is not a direct competitor of Ethereum, but that there can be synergy effects:
I believe in a world with several blockchains connected by bridges. Polkadot and Cosmos will not replace Ethereum. Nor would I rule out that blockchains like Near, Solana, AVA, TRON, and other development activities could compete with Ethereum.

Kelvin Koh – Managing Partner at Sparta Group
Moving on…
In relation to the said article, it addresses the visuals of the Polkadot website. Personally, I have to say I think it's very clean without going tacky or playing into the obvious red/black ladybug. Do you really care about platform websites? I certainly don't as long as the information is clear.

(FYI $DOT is not tradable yet on Coinbase- maybe it is time to upgrade your platform – see one of the Binance banners on this page!)
Recent news…
Injective & Acala partner to integrate aUSD into Polkadot!
At the end of January Injective announced that they have entered into a more 'technical collaboration with Acala in order to bring its novel multi-collateral stablecoin (Acala Dollar) to Injective's Polkadot-based derivative products.'
Pantera Capital, the States' first Bitcoin investment firm, whose 'mission is to act as the catalyst for widespread blockchain adoption and innovation' is the parent behind both Acala and Injective.'
"We believe digital currency is at an inflection point, making it the right time for a transition to more institutional management."
Dan Morehead – Pantera Capital
To see Pantera Capital have it's projects involved in Polkadot-based products – wow, this is really exciting time! There's going to be more from this I'm sure so keep your eyes on our website or Twitter for the latest news!
So, where can I get in on the action?
The best way to get in on the action is by taking a look at Adams how and where guide here!
The Polkadot whitepaper can be found here.